Get ready folks! whole tamil nadu to be witness the Mass hero Vijay upcoming movie Bigil trailer on october 12th.
Everybody is waiting for this trailer, not only vijay pullingo but also whole cinema industry waiting for that moment of real therifying trailer.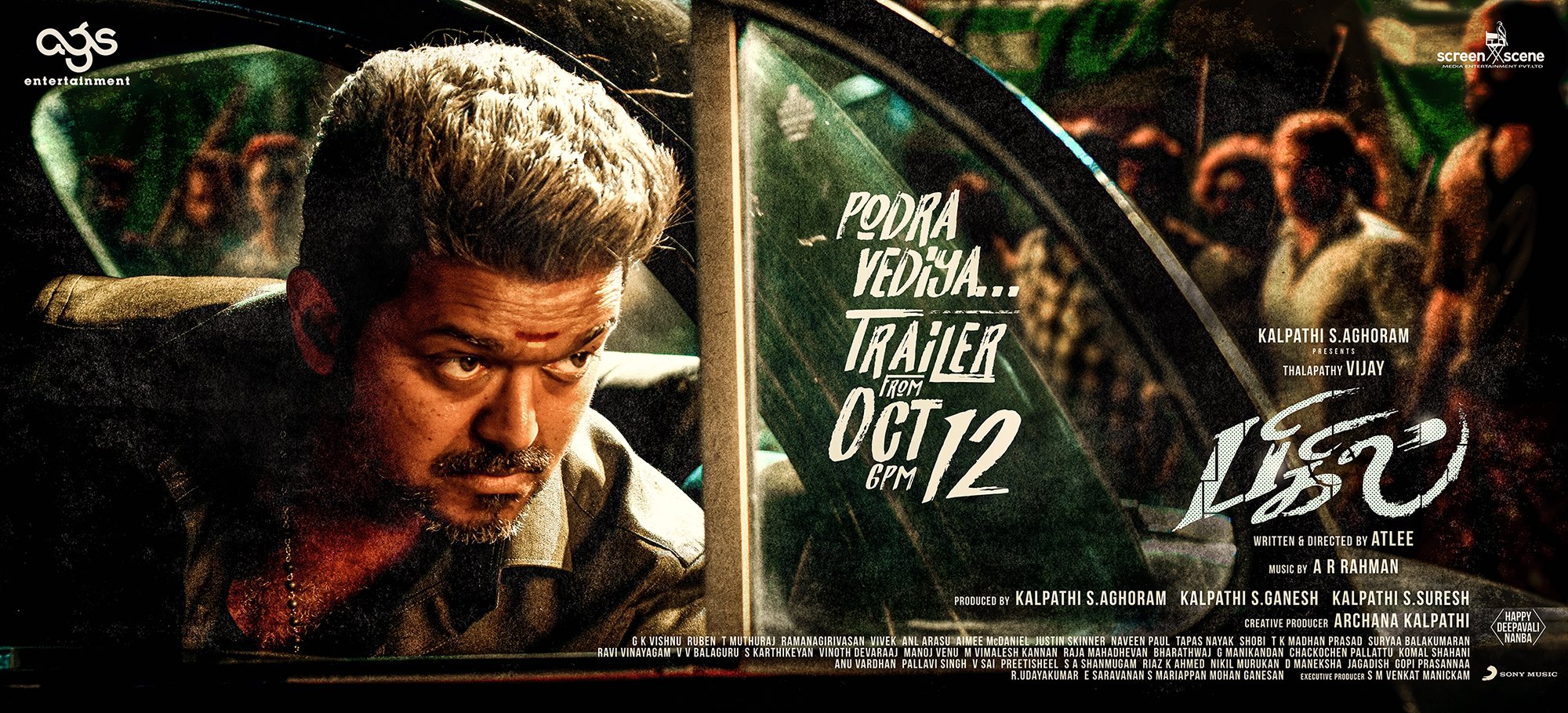 Recently, all vijay fans scolding producer for this delayed teaser annoucement, because of diwali date is very close. So, finally they announced the date. Let's hope it will destroyed all the previous records.
Share your thoughts to comments below ' Are you ready for this trailer?'