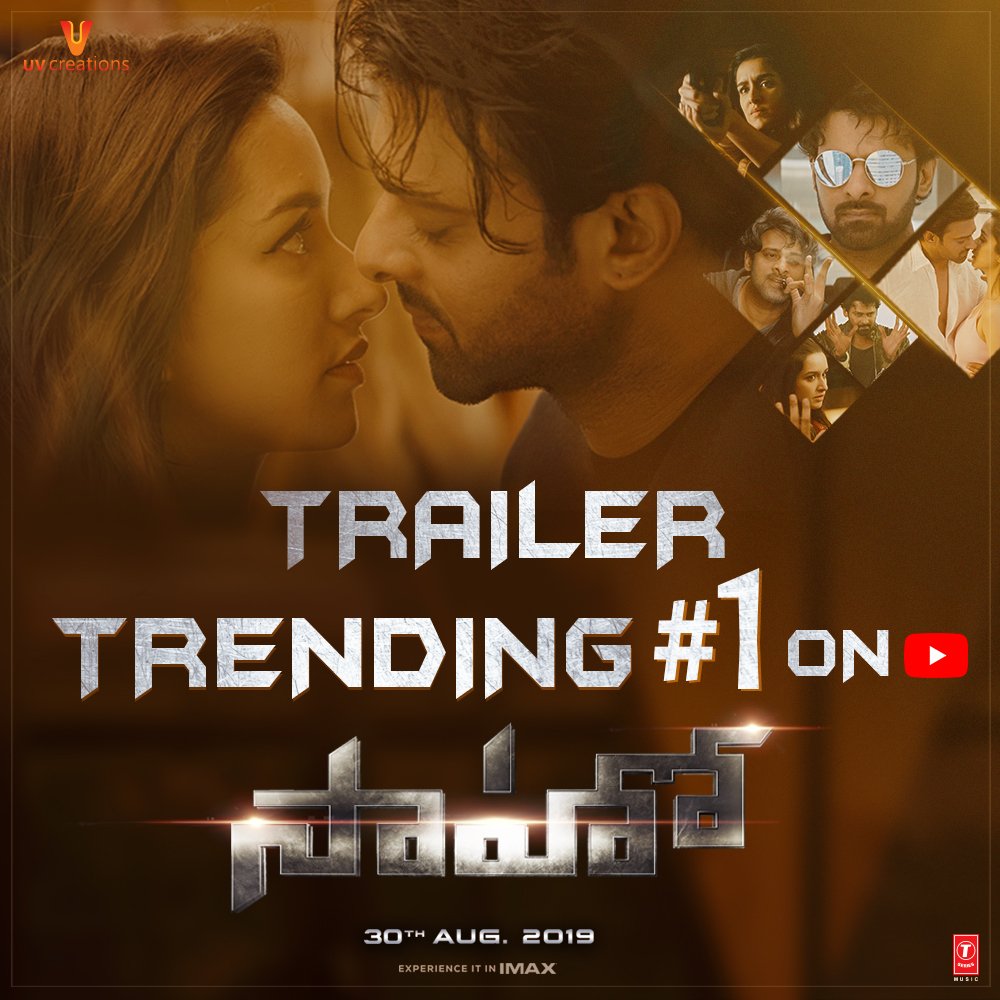 Indian cinema has rapidly Influx latest Technology, The trailer of saaho is released to prove it.
Yes, saaho trailer was released yesterday on YouTube. It has been released in three languages, such as Telugu, Tamil, Malayalam and Hindi.
As we see trailer it tells Prabhas plays the undercover agent who likes the robbery.
One particular dialouge that Prabhas speaks in the Tamil trailer is very popular
சந்துல எவன் வேணாலும் சிக்ஸ் அடிக்கலாம் ஆனா, ஸ்டேடியம் ல அடிக்க தில்லு வேணும்.
Meanwhile, many graphics scene that resembles "The Fast and the furious". So for sure saaho will set new standard in Indian Cinema.